EuroPython : Conference Sponsors
Thanks to Our Sponsors
Thanks to the generous support of our sponsors, EuroPython offers a great delegate experience at a reasonable cost - a community conference yet with professional conference facilities.
Here are a few notes on our sponsors

O'Reilly, the self-styled People's Publisher, are well-known as a publisher of technical books, they are especially friendly to the Open Source world. O'Reilly are sponsoring prizes for EuroPython 2010, supplying delegates' badges and lanyards, and will be exhibiting their range of books, donating prizes for the raffle, and offering a discount on Conference sales, A great opportunity to expand your Python bookshelf.

Google's innovative search technologies connect millions of people around the world with information every day. Founded in 1998 by Stanford Ph.D. students Larry Page and Sergey Brin, Google today is a top web property in all major global markets. Google's targeted advertising program provides businesses of all sizes with measurable results, while enhancing the overall web experience for users. Google employs several key Python developers, including Guido van Rossum himself.

Oracle Technology Network is the world's largest community of developers, DBAs/admins, and architects using Oracle products with industry-standard technologies like Python. Millions of members collaborate via OTN every day to share real-world expertise and best practices about how to best design, build, deploy, manage, and optimise applications. A good starting point for Python developers wanting to work with Oracle is our wiki.

The Linux Emporium is the UK's first and foremost Linux shop. It sells software and hardware including Linux laptops and wifi hardware. The Emporium and its sister company, Clockwork Software Systems, are enthusiastic Python developers, and provide Python training courses at their Sutton Coldfield facilities, or on-site in the UK and Europe.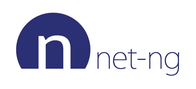 As a specialist of Open Source technologies and Python expert, Net-ng will come up with highly innovative web-based applications. Our expertise covers all types of services, whether you have an editorial website, a full Content Management System, an online shop or a more complex web-based application interfaced with your Information Systems. We also developed skills to design and manage social and collaborative networks and web2.0 oriented interfaces. Our knowledge, coupled with agile practices and topped with a strong experience on peripheral issues (such as hosting, Search Engine Optimizations, User Interface, ergonomy, tec.) allow us to carry out high scalability and high availability projects. Net-ng is editor of Nagare, an Open-Source framework under the BSD license entirely dedicated to web applications development in Python. It has been already deployed for large corporate companies industrials projects. If you would like to meet Net-ng guys at the conference, please come by the Net-ng booth in the exhibitor hall.

Bytemark Hosting is the UK's "nerd hosting outfit of choice" and has been offering root-access hosting from £15/month since 2003. Thy're still the only all-in-one hosting company that let customers upgrade from a virtual machine to a dedicated server without the customer having to reconfigure. Web designers and entrepreneurs trust their big brands Bytemark, such as Asda, Orange, and travel network Dopplr. Bytemark offer managed hosting, clusters, load balancing and all the best hosting that open-source technologies can provide. Their support staff are working programmers who are in touch with modern hosting technologies; they're also very friendly people who can help you solve your hosting problems 24 hours a day.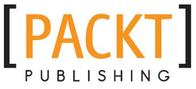 Packt, pronounced 'packed', published its first book "Mastering phpMyAdmin for Effective MySQL Management" in April 2004 and has continued to specialize in publishing focused books on specific technologies and solutions.
Packt is a modern, unique publishing company with a focus on producing cutting-edge books for communities of developers, administrators, and newbies alike.
For more information, visit: www.PacktPub.com

Founded in 2009 and supported by Channel 4 [4iP] Scraperwiki provides a modern Open Source robust internet development platform that allows programmers the ability to develop, store, and maintain software scrapers for the purposes of extracting and linking data. In addition Scraperwiki Ltd provides Widgets, that allow private individuals, researchers, journalists and commercial organisations the ability to interrogate and cross-reference public data in a simple and meaningful way. Our vision is to make ScraperWiki the largest community supported structured data store in the world. The data store is designed to support spatial and temporal data. We currently have language support for Python and PHP. In the next few months we will be hosting Hacks and Hackers - Hack days all over the UK to bring media/journalists and developers together to analyse, mine and create stories based on public data see blog.scraperwiki.com or follow @scraperwiki on twitter.
The project was initiated by Julian Todd (Technical Director) , a well known and highly respected civic hacker who developed the The Public Whip a parliamentary informatics project that analyses and publishes the voting history of MPs in the Parliament of the United Kingdom.
Richard Pope joined the project as the Product Director and he is well known in this space for providing Planning Alerts - an application that provides emails alerts on planning applications by postcode.
For further information please contact Aine McGuire (Tel: 07710 377 929, twitter @ainemcguire, email: aine (at) scraperwiki.com, website: www.scraperwiki.com)